Woodbridge Irrigation Repair

Getting Your System Hitting on All Cylinders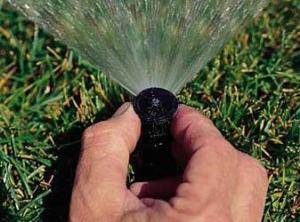 Our Woodbridge irrigation repair team spends more time replacing pop-up heads than all other repair combined. We wish it wasn't the case, but sprinkler heads are the one part of the system that is in harms way every day. Other than the controller system and backflow device, the pop up heads are the only components of the system above ground level. Their placement throughout the lawn area allows them to be damaged by rocks thrown by lawn movers, critters cutting their teeth, digging dogs and various other debris based issues.
What sets us apart from other irrigation companies in Woodbridge is that we would rather repair the existing head than replace it altogether. This is a much greener solution, and one that keeps all of the heads consistent throughout the lawn. Often, replacement heads, even made by the same company, have changed over the years. Repairing the old one will keep your system consistent from the first head to the last. Of course, there will be times when the failed pop up head can't be fixed. Torn diaphragms and motor issues are best handled with a complete replacement.
We've Been Here Since the Beginning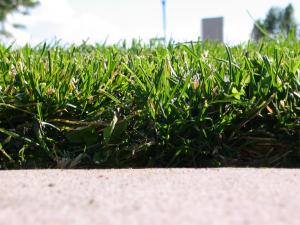 We've been handling Woodbridge irrigation systems since they first started being put in here in the late 1980s. We've seen the changes and been there to upgrade existing systems to levels that are far more efficient than the one-size-fits-all versions that were installed back then. AS the industry has advanced, so have we. Since we've been here since the beginning, we have knowledge about all makes and models, even the out-dated ones.
When you have a question, most contractors will answer it with a bunch of technical information and industry jargon. We don't do that. We speak to you in plain English, so you understand everything about your system, how and why it works and why one fix is better than another in a particular situation. We don't try to up-sell you by confusing you with fancy terminology or industry specs, we just want to make sure you have the best system for your lawn at the best price possible. Sometimes this means suggesting a more expensive fix to give you better results over the long run, sometimes it just means making a few tweaks to your watering schedule.